No Ordinary Glow Exfoliator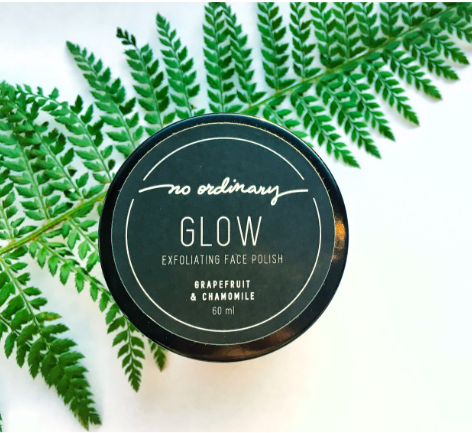 No Ordinary Glow Exfoliator
Exfoliating is an essential part of looking after your skin. Exfoliating with natural ingredients compared to plastic beads is safer and more efficient way of keeping your skin healthy and looking youthful.

Our whipped raw shea butter sugar scrub is full of essential fatty acids, antioxidants and powerful healing properties of calendula and chamomile to give your skin a natural healthy glow. Massage it into your skin in circular motions, applying as much pressure as you feel comfortable with. Best applied on the dry or slightly damp skin.
Wash off with warm water or use a hot cloth to gently wipe off. Your skin will immediately feel lighter and brighter.
To complete the treatment follow by applying couple of drops of No Ordinary Botanical serum of your choice

As with all our products we don't use harsh preservatives so please be careful to keep water away to ensure freshness. Give it little stir before use with a scoop provided.


Ingredients:
Raw caster sugar, Shea Butter, Cocoa Butter, Coconut Oil, Flaxseed oil, jojoba oil, grapefruit essential oil, lavender essential and lots of love

----------------------------------------------------------
You won't find any synthetic fillers, parabens, SLS, mineral oils, or any other ingredients that simply don't benefit your skin.
Every product is handmade in small batches to ensure quality and freshness. We only use natural preservatives such as Vitamin E oil (A natural D-Mixed tocopherol which is a mixture of all the natural Vit E isomers, not just the alpha tocopherol) to keep our creations fresh. Store it in a cool dry place away from direct sunlight.

FYI
In warmer temperatures or during transit, vegetable butters can melt or partially melt. As they cool, some butters, particularly Shea Butter, can crystallize or become grainy. This does not impact the quality or usability of the butters and the 'grains' will completely melt on contact with skin.

When using a product for the first time, especially if you are prone to skin allergies, we recommend you do a test patch before use. Our products contain essential oils that should be used with caution when pregnant, lactating or with certain medical conditions, so please consult your medical practitioner if you have any concerns.
sold out