Heavenly Organics Clay Facial Cleanser - Rose Geranium, Unscented or Orange & Grapefruit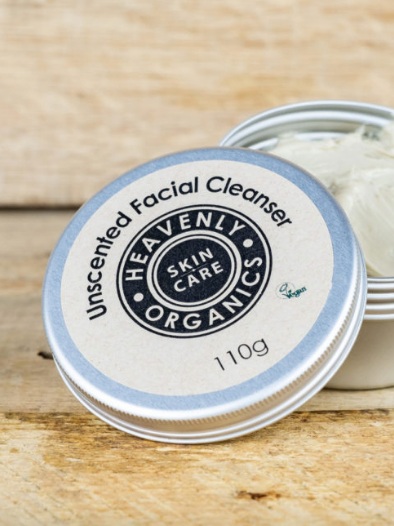 Heavenly Organics Clay Facial Cleanser - Rose Geranium, Unscented or Orange & Grapefruit
Heavenly Organics clay cleanser feels so indulgent to use and makes your skin feel wonderful afterwards too. Suitable for everyday use, leaving your skin cleansed and nourished.
Choose unscented for the simplest option for sensitive skin.
Orange & Grapefruit is an uplifting and boosting cleanser
Directions:
Using clean fingertips, apply mask to face and massage over skin in upward circular motions. Run a muslin cloth under comfortably hot water, wring out the excess then place cloth over your race to open pores then use the cloth to lightly polish off the cleanser in circular motions.
Ingredients:
Unscented:
WHITE KAOLIN CLAY, HELIANTHUS ANNUUS (SUNFLOWER) SEED OIL ORGANIC.
Rose Geranium:
WHITE KAOLIN CLAY, HELIANTHUS ANNUUS (SUNFLOWER) SEED OIL ORGANIC, PELARGONIUM GRAVEOLENS (ROSE GERANIUM) OIL ORGANIC CITRAL*, LIMONENE*, LINALOOL*. *OCCURRING NATURALLY IN ESSENTIAL OILS
Orange & Grapefruit
WHITE KAOLIN CLAY, HELIANTHUS ANNUUS (SUNFLOWER) SEED OIL ORGANIC, CITRUS SINENSIS (SWEET ORANGE) PEEL OIL ORGANIC, CITRUS PARADISI (GRAPEFRUIT) PEEL OIL ORGANIC, CITRAL*, CITRANELLOL*,GERANIOL*, LIMONENE*, LINALOOL*. *OCCURRING NATURALLY IN ESSENTIAL OILS